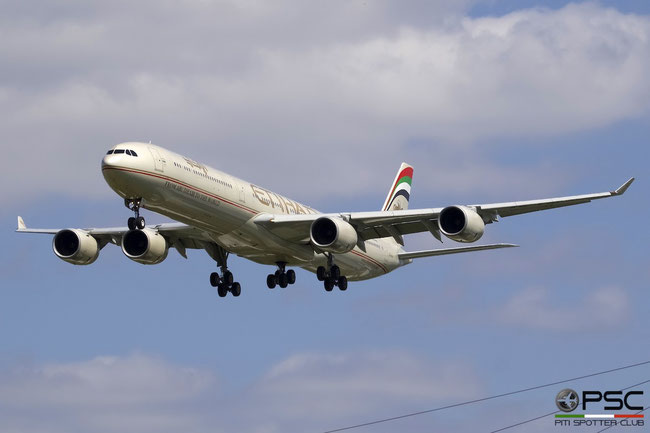 Comunicato Stampa - Community – Strategic Communications Advisers
L'accordo di finanziamento senza precedenti per 700 milioni di Dollari, raggiunto da Etihad Airways e i suoi partner per finanziare la propria espansione, è stato riconosciuto con un premio di prestigio internazionale dall'autorevole organizzazione di market intelligence International Financing Review (IFR).
Il contratto, della durata di cinque anni, è stato riconosciuto come "Bond of the Year" per l'Europa emergente, il Medio Oriente e l'Africa. Il premio sarà presentato durante una cena di gala a Londra il prossimo 27 gennaio.
Il Comunicato Stampa completo è disponibile cliccando sul successivo link.
ETIHAD AIRWAYS E I SUOI PARTNER PREMIATI CON UN RICONOSCIMENTO DI PRESTIGIO INTERNAZIONALE PER L'INNOVATIVA OPERAZIONE DI FINANZIAMENTO DEL DEBITO
ETIHAD AIRWAYS PARTNERS' UNIQUE DEBT FIN
Documento Adobe Acrobat
294.7 KB